Internal Doors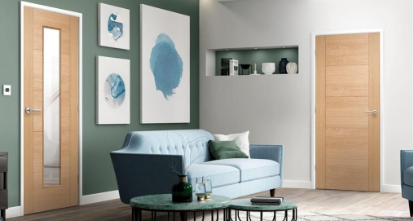 Our large showroom offers a welcoming environment where clients can browse our range with over 300 interior doors on display. As North Wales and Cheshire largest door retailer we work with factories from across the globe and UK to provide a comprehensive range of quality timber doors for all domestic and commercial projects with varying budgets.
Our team at the showroom are on hand to assist clients directly in store or perhaps to arrange our more bespoke services such as our Home Selection service and our full measure and design service at no extra costs. We make things easy….to make life easy.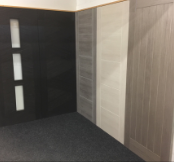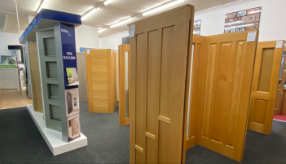 With over 45 years experience of the internal timber door industry we are able to manage your project to include full installation and our own in-house spray shop facility will ensure that quality finish every time.
Special Offers
Error (get_public_web_page_ref) : No web page template file present (iir-public-shop-subcategory-display-2-norows.html)