Buy Sectional Garage Doors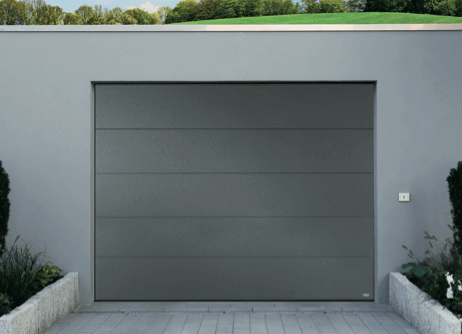 Sectional garage doors open upwards vertically then hang on rails under the ceiling.
With a garage that is integrated to the house, an insulated garage door is essential.
sectional doors are double skin and come insulated, depending on the size of the door, the thickness of the insulation will vary, the larger the door, the thicker the insulation to ensure you are not losing vital heat from the house.
Much like our electric roller garage doors, our sectional doors have anti-lift locking arms that engage when the door is closed. This helps to prevent door being opened from the bottom by a crow-bar or other implement, giving you peace of mind.