Buy Up and Over Manual and Electric Doors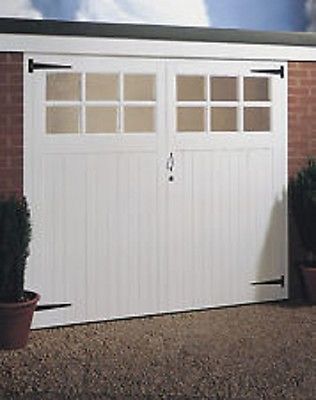 Up and over doors are a more traditional garage door that most people are familiar with they come in a variety of styles and designs, from more contemporary vertical and horizontal ribbed designs to more traditional looking panelled options, available in many colours including woodgrain they can be a more cost effective option to improve the look of most homes. Most one-piece doors come in either canopy or retractable options depending on your preference.
With a canopy mechanism if the door is open it forms a canopy on the outside of the garage This provides some shelter if working in the garage or removing items from the boot of the car for example. Canopy doors do take up less space on the inside of the garage than retractable doors, as the door runs up vertical guides lifting outwards over the driveway.
With a retractable mechanism, if the door is open it fully retracts inside the garage, leaving none of the door sticking out of the opening, still a very popular choice this is what most people are used to, and these can often be automated.